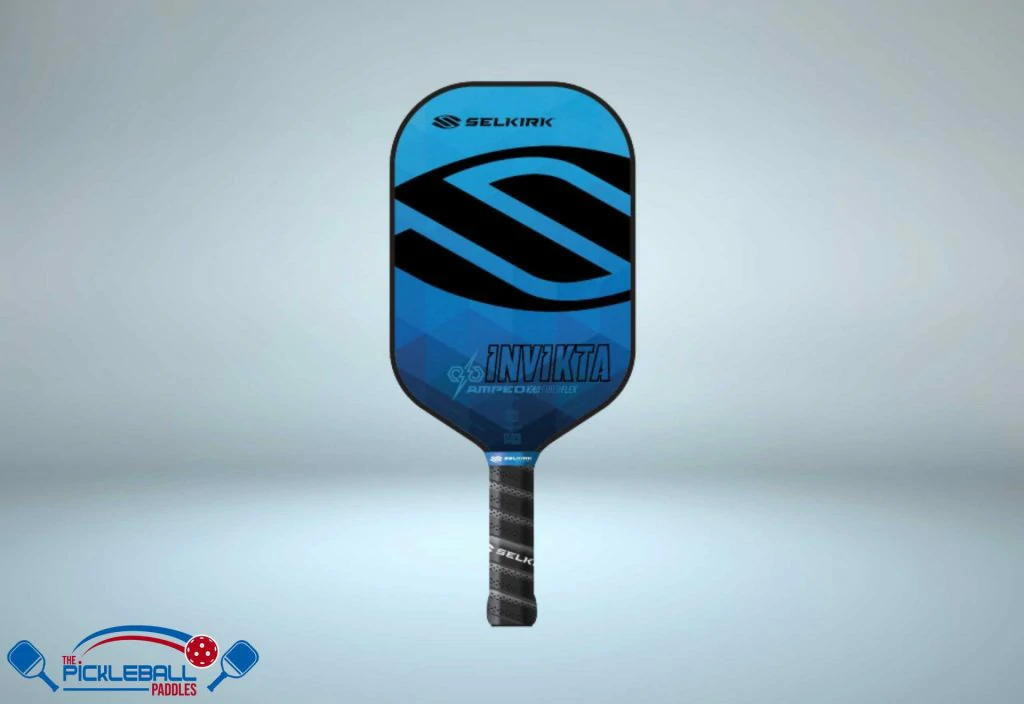 Selkirk Invikta Amped X5 Fiberflex
Have you ever wished for a paddle that could provide you with reach, precision, and perhaps power all in one? But hold on, there's more! Have you ever wished to purchase the most cutting-edge best pickleball paddle technology and production? Isn't this also the finest infomercial of all time? Well, I'm happy to report that it's not all glitz and glam. With the new Selkirk Invikta, Selkirk may have just set a new benchmark in the pickleball world.
This paddle is the latest member of the Selkirk AMPED Paddles series, and I am ecstatic to have the chance to try it out and give feedback to you. This paddle is a new take on pickleball paddle technology, and I'll go over all you need to know about it.
AMPED Invikta X5
The AMPED Invikta X5 was created in collaboration with national champion Tyson McGuffin to deliver exceptional reach without compromising the sweet spot of the paddle. As a consequence, the Invikta possesses strength, a nice feel, and adaptability, allowing you to react fast to any situation. It also has a longer handle length than other elongated paddles, allowing for better mobility and comfort. Read More about the Best Pickleball Paddles For Advanced Players
The Invikta X5 comes with a 5-1/4″ long medium grip that is multifunctional. The light model weighs between 7.3 and 7.8 ounces, while the normal model weighs between 7.9 and 8.4 ounces. The polymer core absorbs impact while providing a continuous sense of control. Near the paddle's head is the Selkirk curved "S" emblem, with the model's name inscribed below. You may choose between a thin or normal grip size. With its well-balanced but powerful build, the AMPED Invikta X5 will have you driving balls down the court and winning matches.
See Amazon Prices See Amazon Prices
I've been wanting to check out the Selkirk Invikta Amped X5 Fiber flex paddle for a long time. This paddle is popular among pickleball players since it is one of the greatest long-faced paddles available. Many professionals compete in national events using this paddle, and for good reason. I recently got the opportunity to try out this paddle and had a great time doing so.
In this comprehensive review, I'll aim to provide an honest view of the paddle and notify you of everything you need to recognize before buying one for yourself or a pickleball colleague.
Power:
The pop of an excellently placed, deadly, unreturnable death shot is something that 99 percent of all pickleball players enjoy. This paddle has a great balance of power and control. When the ball comes off the paddle, there is a distinct difference in terms of power. From everywhere on the court, you can feel the power of a well-hit ball.
I've just been acclimated to the size and shape of the paddle face. The middle ground is a little unusual because of the larger paddle face, but it extends your throw and power shot range. This might be a game-changer for individuals who require a bit of additional reach but still want to smash with a lot of power.
Control:
This much pop from a paddle ought not to be accompanied by this great control. Each time I get one of Selkirk's paddles, I'm blown away. The face of the paddle, in my opinion, seems nearly like a stringed racket in the fact that you can feel the paddle hit the ball. You have a lot of control over the spin the ball has coming off the paddle, and the extended face allows you to smash strokes with a lot of power and control.
Due to the extreme feel of the paddle, I was also more confident in striking stronger serves. It's a little difficult to describe, but if you've never played with a Selkirk, I'd recommend giving it a shot since I'm confident you won't be disappointed.
Forgiveness:
Several of the inexpensive paddles, in my opinion, lack forgiveness when it comes to whiffing a stroke or returning a challenging powerful shot to the body or a shot that is out of range. Even shots that aren't landed in the sweet spot will have a good probability of getting where you want them to go with this paddle, in my opinion.
Because the sweet spot on this paddle is narrower, hitting a fantastic ball if you skip left or right may be more difficult than hitting it close to the body. Overall, I was delighted with the performance, and the larger face provided more forgiving opportunities.
Specs:
The weight range is 7.3-7.8, and it is considered lightweight.
The weight range is 7.9–8.4 ounces. It's a standard size.
The grip circumference is either 4″ (small) or 4 1/4″ (large) (Medium) Actual grip sizes may vary by as much as 1/8 inch ".
Selkirk Comfort Grip is the manufacturer of the grip.
The length of the handle is 5 1/4 inches.
The length of the paddle is 16 1/2 inches ".
The width of the paddle is 7.375 inches.
The face is a unidirectional Fiber Flex face.
The control and power combo are fantastic.
It has a wide range of applications.
Can comfortably strike from any position on the court.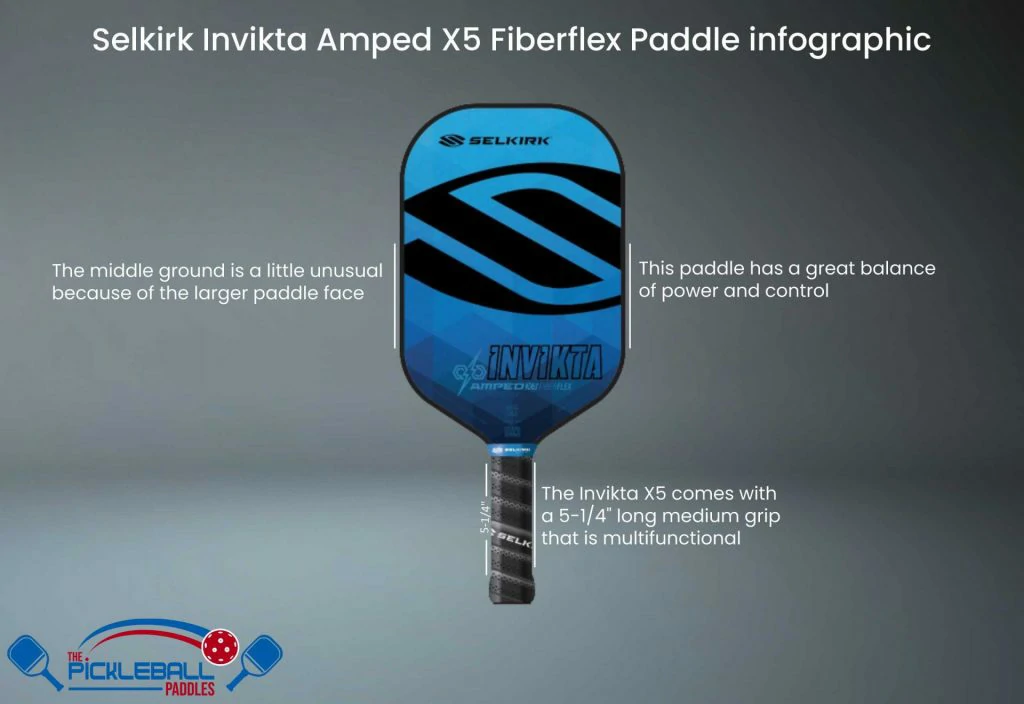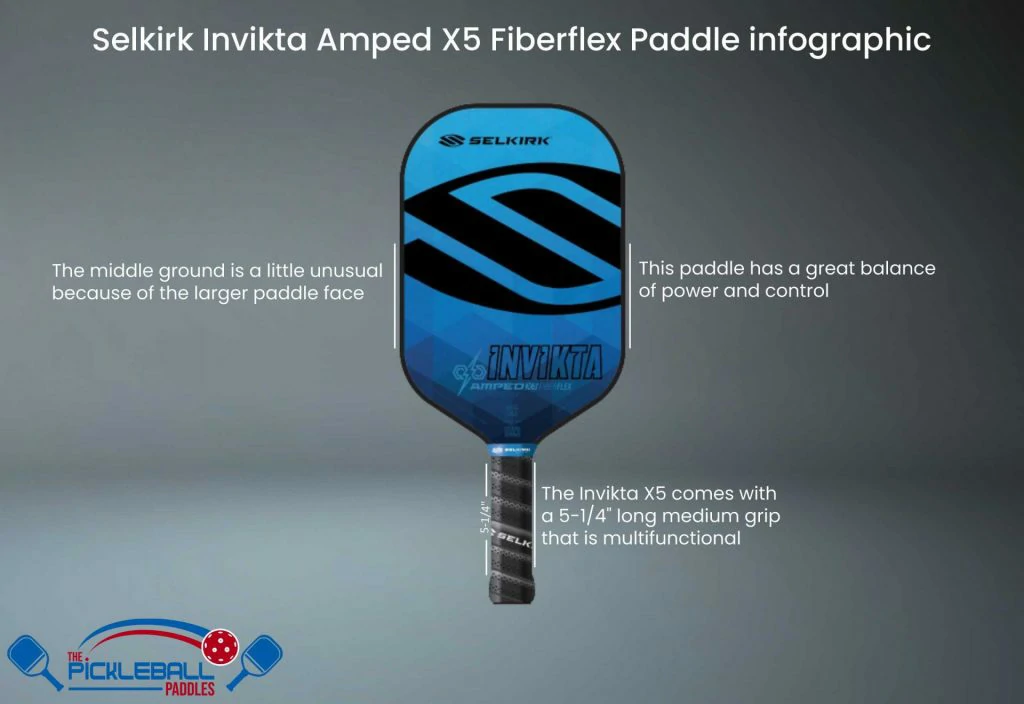 See Amazon Prices See Amazon Prices
Conclusion: 
This is, in my opinion, the greatest long-faced paddle on the market right now. The gamma compass is a close second, but the Invikta appears to have greater control and a better fit with its power. The Invikta is one of Selkirk's most refined and well-rounded paddles, and it's one of the greatest instances of that refined feel.
If you've been using a novice paddle or a mid-tier paddle, you'll notice a significant change. One thing to bear in mind is that going from a traditional face to this paddle may require some adjustment. It does need some time and effort. Read More about the best pickleball paddles under $100